Pre - Breeding Exams
We require a pre-breeding examination prior to breeding. All bitches need to be examined by a doctor so that you can discuss your plans, i.e. semen type, history, what type of breeding etc.. This is the best time to ask any questions that you may have. The doctor will also discuss any testing that may need to be performed i.e. brucellosis, OFA x-rays, vaginal cultures or thyroid testing. We recommend that you schedule your pre-breeding exam for a time just prior to when you expect your bitch to comes into season.

Please feel free to contact one of our reproductive technicians at any time. They are very knowledgeable and can answer most of your questions regarding your breeding at no charge. If you would prefer to have a telephone consultation with one of our doctors, we can set up a 15 minute telephone consultation for a $35 fee.
Determining Breeding Dates
Breeding dates are determined with various factors in mind. Type of semen, number of inseminations, type of insemination, and bitches history can all influence breeding dates.

We recommend that progesterone testing be started between 5-7 days into the heat cycle.

The progesterone tests that we run will help us to determine ovulation. We also obtain a vaginal cytology sample or "smear" with a sterile swab from the vaginal lining when we draw the blood for the progesterone test. The progesterone level from the blood gives us an indication of when the bitch ovulates. There is no single number for determining the time of ovulation; we are looking for a number between 4ng/ml to 8ng/ml as the start of ovulation. Most typical bitches ovulate around 5ng/ml. The results are evaluated by the doctor keeping in mind the speed of rise, the type of breeding and type of semen. Many times the doctors will recommend rechecking the progesterone level after the level has reached a level of 5-8 in order to confirm rise and the rate of the progesterone rise especially with frozen semen breedings.

For frozen semen breedings, we also use LH (lutenizing hormone) testing. The LH peak occurs 48 hours prior to ovulation and the hormone is only detectable for 24 hours. In order to perform the test, we draw blood every day at the same time. We separate the serum and freeze it daily. We continue to test the progesterone levels every 2-3 days and when the doctors feel that the bitch has ovulated, we will test the LH on the frozen serum that was draw 2 days prior to the suspected ovulation. If the LH test is (+) then we have confirmed that the ovulation occurred the day they suspected. If the LH test is (-) then they will determine whether the test should be repeated on the day before or after the suspected LH peak. There are rare occasions when the LH peak is not detected

After ovulation, the eggs need time to mature or "ripen" so that they can be fertilized. The eggs are typically ready 48 hours after ovulation and can be fertilized for several days. This is where the type of sperm can change the breeding dates. We can expect fresh collected semen to last for 24-48 hours or longer, fresh chilled around 24 hours after insemination and frozen around 12 hours. Of course, the quality of the semen is a big determining factor in this equation. Typically, we start breeding a day later for frozen semen and prefer two, sometimes three breeding for maximum conception rates.
Progesterone Testing
*Pre Breeding exam are required for reproductive services.
Progesterone testing is provided on a walk in basis by our in house laboratory. If you have not done your pre-breeding exam when you come in for your first progesterone test, we can schedule your pre-breeding exam for you at a convenient time.
If you arrived by 12pm for your test, the doctor's recommendation will be available after 4pm the same day. You may be asked to recheck another test within 1-3 days or a recommendation for breeding date(s) will be relayed to you.
If you arrive after 12pm, your results will usually be ready by 11am the following business day.
Saturday progesterone are tests available before 12pm for same day results, tests requested after 12pm results will be returned Monday.
If you need results earlier in the day or you cannot come in until after 12pm (and before 3pm) and require same day results, we can run a STAT (faster) test for an additional $30 and your results will be available in 3 hours. STAT's after 3pm are at office discretion due to maintenance requirements of the lab equipment.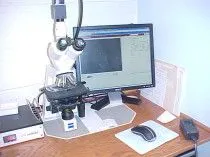 C-section Policy

C-sections are sometimes a necessity in a dog breeding program. Our offices provide c-section services as a preplanned surgery or on an emergency or as needed basis for a bitch in distress. We strongly encourage you to visit the office for an x-ray for puppies and a progesterone test between day 56-59 of the pregnancy. With progesterone testing, we can help to determine when the bitch would naturally go into labor. This is the best time to perform a c-section. The timing will help to ensure that the puppies are old enough to be born and that milk production and mothering instincts will be kicking in.

Planned C-sections:

When you know that your bitch will need a c-section because of breed, past history, risk factors or size of litter, we can schedule your surgery in advance. The c-section date(s) will be determined by the doctor according to the breeding dates, and patients' history in conjunction with progesterone levels.

If you are planning a surgery and have been asked to come in for progesterone testing, you need to have the blood drawn by 9:30 am and have the test run STAT for faster results ($30 additional fee). The decision as to whether the c-section will proceed that day or be postponed, needs to be determined by 12:00pm in order to prevent after hours charges from being incurred. Our regular surgery hours end at 3pm.

Emergency C-sections:

Sometimes, a c-section is required unexpectedly, when this occurs, we do our best to accommodate our clients and patients according to the level of urgency. If the decision to do a c-section is made early in the day, and you arrive before 12pm, we can usually get the surgery done by 3pm and avoid after hours fees. ALL C-SECTIONS PERFORMED AFTER 3PM, OR DURING NON-BUSINESS HOURS WILL BE CHARGED AFTER HOURS RATES.

On many occasions, we can do c-sections when our office is closed, on Sundays or on holidays when arranged in advance.

After hours' fees are charged in order for us to provide an adequate staff for the safety of your bitch and the puppies.